Is it possible to get rid of Mosquitoes for more than a few days? Yes!
About Mosquitoes
Mosquitoes are a part of our summers in Ontario. In a lot of areas they are more than just a nuisance, they can make outdoor living nearly impossible!
Normally, natural predators such as fish, frogs, beetles, dragonflies, water bugs and birds provide some control of mosquito populations because they eat their larvae.
However if there is standing water in hidden places, then there can be a problem
How Mosquitoes Multiply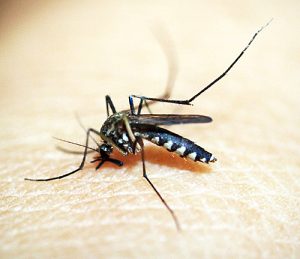 Mosquitoes grow in still or very slow-moving water. Some mosquitoes lay their eggs on the surface of the water. Typically, they lay between 100 and 400 eggs at one time.
The eggs hatch in 1 or 2 days into larvae, which look like small worms. The life cycle from egg to adult can take less than 10 days if the temperature is right. The ideal temperature is between 22° and 27°C. Conditions in Ontario tend to be like that most of the summer.
Only female mosquitoes feed on animal or human blood. They need blood in order to produce eggs
Health risks
In Canada, West Nile virus is a health concern. However, for most Canadians, the risk of getting this illness or serious health effects is very low.
That said, allergic reactions are a serious concern for many people. In most of us bites will appear as small itchy spots that disappear fairly quickly. In some people, the bites become significantly larger (ie bigger than a quarter). This may be one of the symptoms of a more severe allergic reaction that is sometimes referred to as "skeeter syndrome" which can require medical treatment.
Sometimes the reaction is very severe and can result in anaphylaxis, a rare, life-threatening condition that results in swelling in the throat and wheezing; it requires immediate medical attention. While these reactions sometimes occur in adults, they are more prominent in infants and young children.
Sometimes symptoms can be much worse.
Check out our Google ratings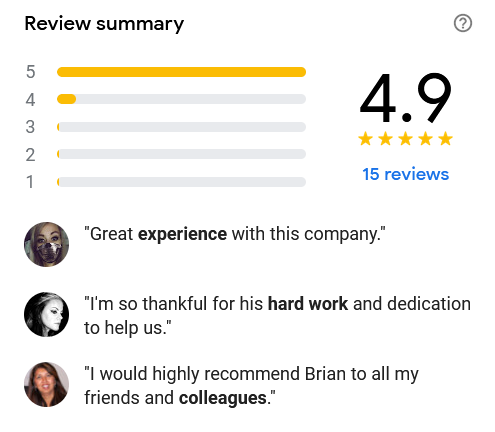 The time to control these insects is now, before they can lay more eggs!
There are chemical controls available but the must be applied by a licensed technician. We also offer do-it-yourself mosquito controls that are very effective in eradicating and repelling Mosquitoes. However one thing is certain, if you see a lot of Mosquitoes on your property you shouldn't wait for them to lay more eggs as their populations grow exponentially.
As you can see on the video (left) we have access to professional grade tools and chemicals that can really wipe out your Mosquito problems. We have already eradicated these pests in several backyards in the Alliston / New Tecumseth area.
If your garden is full of Mosquitoes right now, give us a call at 416-993-0987. We always give a Free, No Obligation Consultation, and quote.
Professional Strength Solutions
We are a professional pest control company. We can usually take care of your ant problem in one or two visits. We have specialized training, and are licensed by the Ontario Government. That gives us access to high quality ant control products that work!
We Stand by Our Work!
Unlike many pest control companies, we stand by the quality of our work. We'll do the job right. Then we'll follow up with you to be sure that you are satisfied with the results. If you aren't completely satisfied, we'll make sure that you are. Check out our google reviews and you'll see what we're all about!
Contact Us – (416) 993-0987
If you'd rather e-mail us, you can use the form to the right. (Please note: the form will be directly below this section if you are on a cell phone)